Job Title : Presales & Technical Manager
Qualification : B.E.I.T/Computer/MCA & MBA-Marketing
Experience : 2-5 years of relevant experience
Location : Gurgoan, Mumbai
Job Skills :
Sound technical knowledge, preferably of Telecom/VoIP domain.
Excellent communication skills for communicating with international clients.
Excellent presentation and technical diagram creation skills.
Should have good grasping power to understand new technologies.
Should be able to provide demos to prospective clienta.
Should be able to do solution designing in case of complex/hybrid requirements.
Should be able to provide techno-commercial presentations to clients.
Assist clients with testing/UAT.
Should be able to prepare RFP Compliance responses.
Follow-up with prospective clients for demo, testing & technical discussions.
Willing to travel to meet clients for on-premise demos/presentations/UAT etc.
Should be able to do new outbound lead generation.
Should remain updated to the latest technological market trends.
Should be technically sound enough to suggest enhancements in existing products.
Suggest new modules in existing products or suggest new products as per industry insights.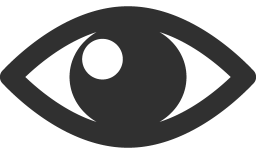 844